Related products
Product detailed description
All in one pack. DIY box. Homemade drying pack. Call it whatever you want. Just buy the meat and start drying your own biltong.
Our very own receipt
Even If you dont know much about drying meat, our receipt will help you with the process from scratch. We will guide you what to buy and how to slice and dry the meat.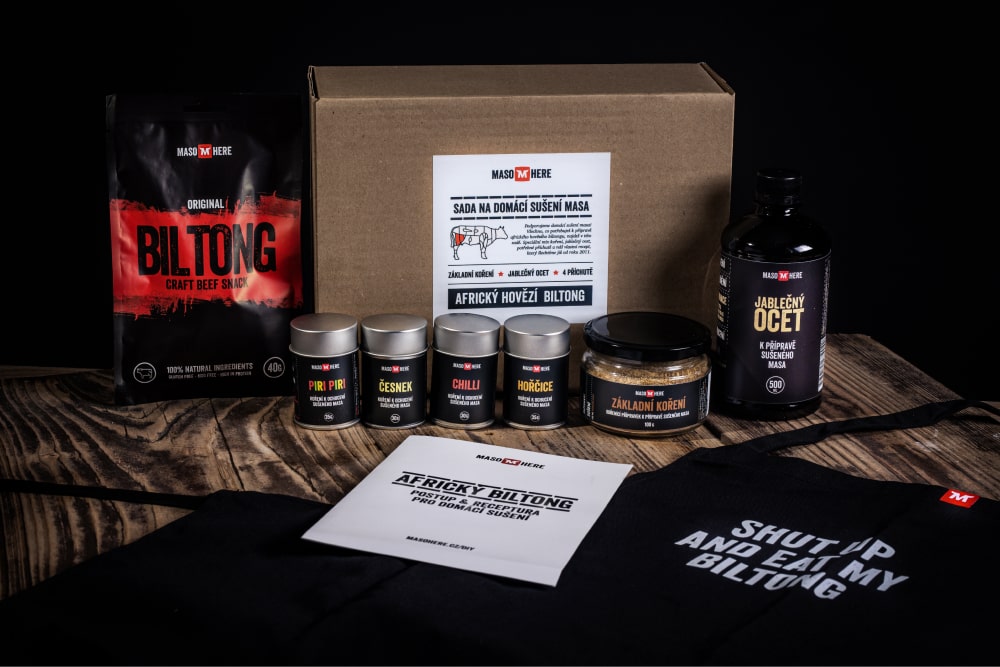 Spices and vinegar as the cornerstone
Every biltong is marinated in apple vinegar and mix of spices. We have mixed our basic spice mix just for you. We use the combination of salt, black pepper, garlic and silantro since 2011.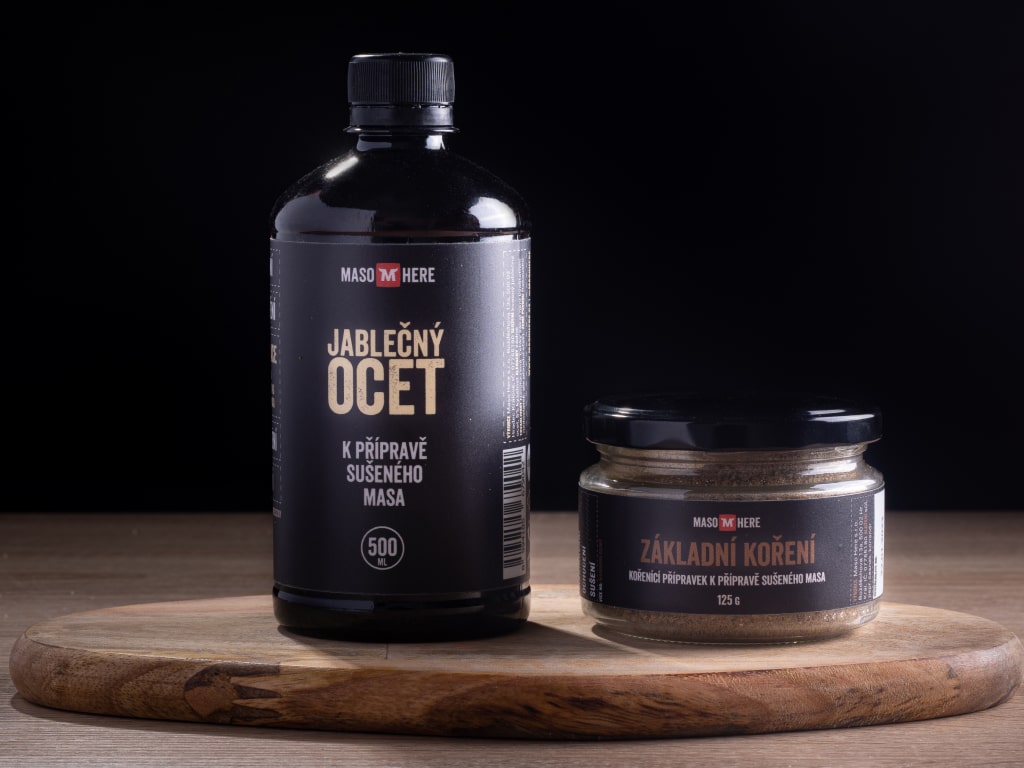 Choose your flavor
If the basic flavor is not enough for you, we have a solution. Give your meat a flavor that you like. You can choose from 4 options. It is only up to you. And if you are true connoisseur, mix them.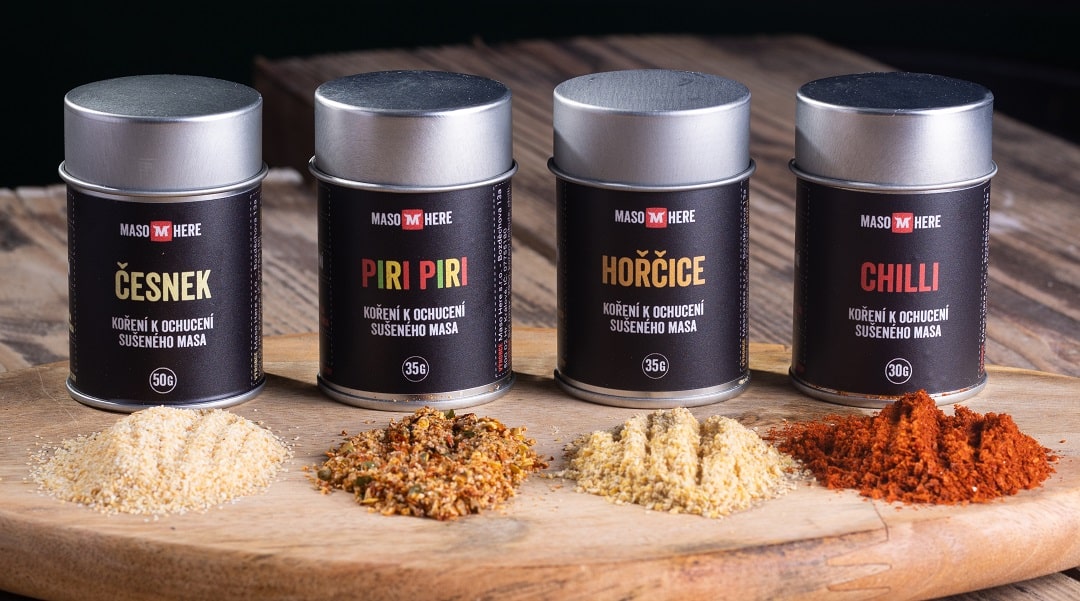 Look like a chef
We have heard requests form our customers. We bring you this cool merch to your kitchen. We present you our apron. The sign says it all.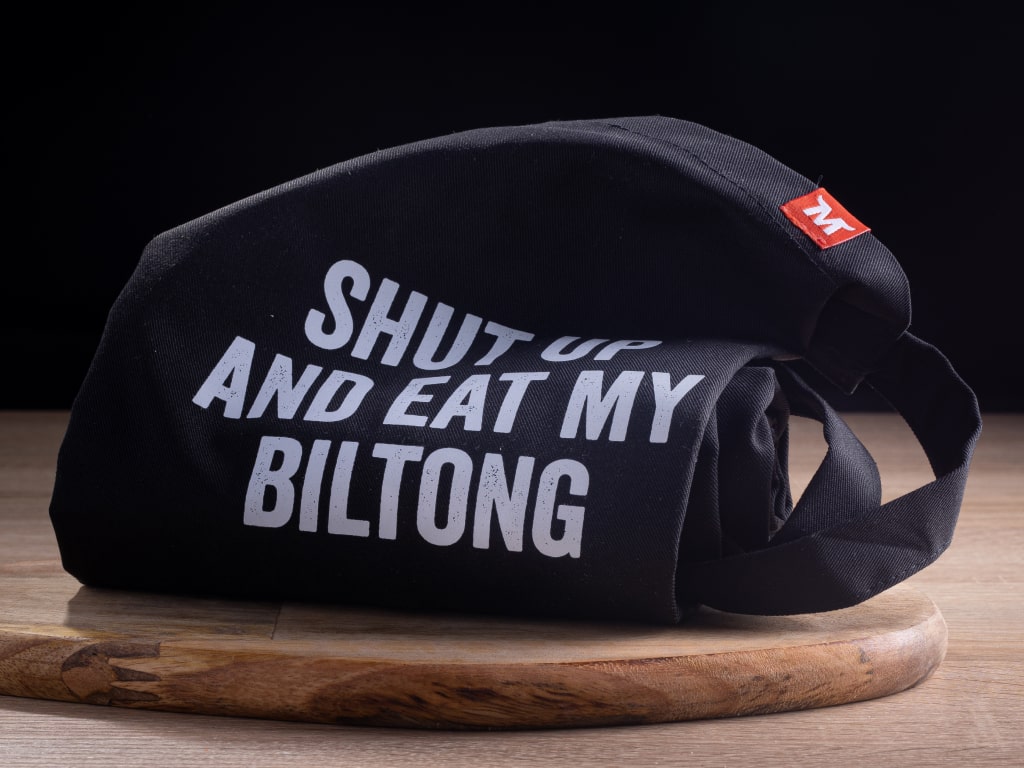 Package
Apple vinegar 500 ml
Biltong basic spice 125g
Chilli spice - 35g
Mustard spice - 35g
Garlic Spice - 35g
Piri Piri Spice - 35g
Maso Here - Original Biltong 40g
Recipe for biltong
Maso Here apron "Shut up and eat my biltong"
Be the first who will post an article to this item!
Be the first who will post an article to this item!
Maso Here was born with the aim to revolutionize the cured meat industry and completely redefine the Czech jerky and biltong culture. Our passion for biltong production and dedication to providing the very best shopping experience is what keeps every one of our customers satisfied. Shop with us and see why so many people keep coming back for more.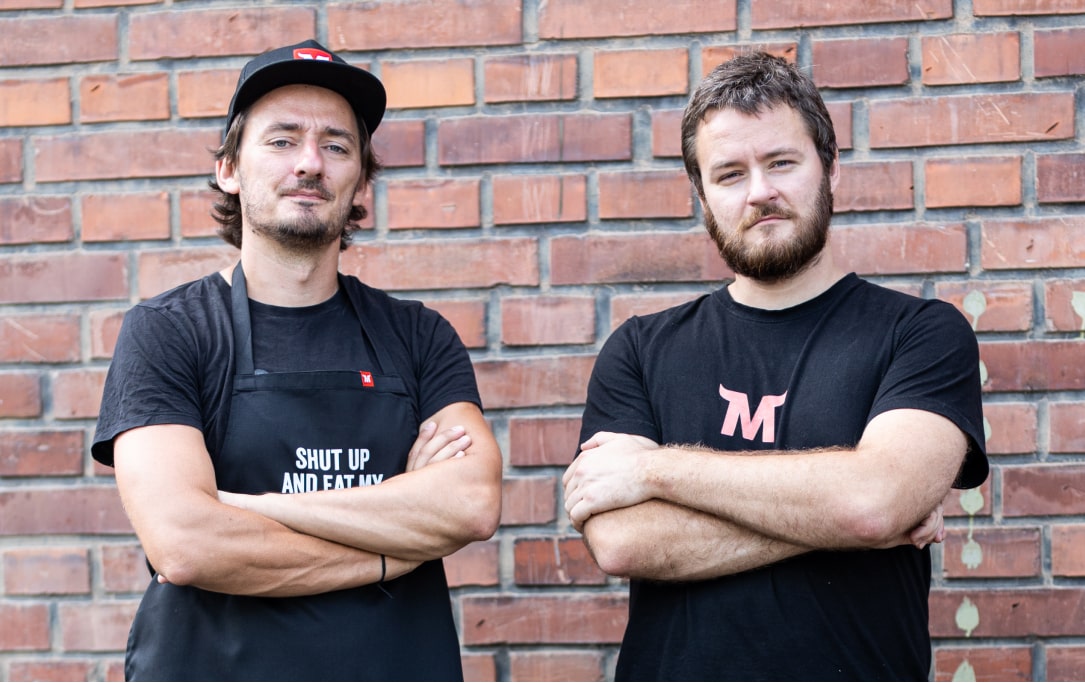 Meet the brothers
In 2011, Jakub and Ondrej started the company Maso Here with a mission to make other people as passionate about great cured meat as they were. For the last 10 years, they've woken up every day and dedicated themselves to perfecting the art of making the best and most authentic biltong and promoting themselves as "Czech dried meat pioneers."
We have the widest selection of gourmet biltong and jerky for every budget and taste preference. We are famous for our endless selection of craft meat snacks and everything that you may need for your home-made biltong and jerky! You aren't going to find a one-stop-shop like this anywhere else. Whether you are looking for a meat snack for yourself or a gift for a loved one, Masohere.com has everything you could ever need in the cured meats department.
Core Values
Our mission is simple: make the best tasting product, using only the highest quality ingredients.
Real ingredients
Real, simple ingredients that are easy to understand and pronounce. That's why you'll never see preservatives, nitrates, nitrites, or msg in our ingredients.
Handcrafted from start to finish
Our products are handcrafted in small batches right here in the Czech Republic. We only use prime cuts of beef responsibly sourced from certified Czech farms. High-quality animal welfare produces the highest quality meat and without that we wouldn't be able to make our biltong.
We believe in community
We care about great meat snacks and incredible people - our customers.