Related products
Product detailed description
First we launched our limited edition which sold out before you could say "snack". Then our stock of Swedish deer sold out pretty just as quickly. So we had to think to ourselves...what could follow?
We decided on our own Venison offering using our original spices exactly how you like it and made it a permanent offering. This one's a bit pricier, but this is truly premium meat product.
We use only the back thigh of the deer which has a very soft and delicate texture. This meat is very light containing very little fat. To generate 30g of dried deer meat we use almost 120g of fresh meat.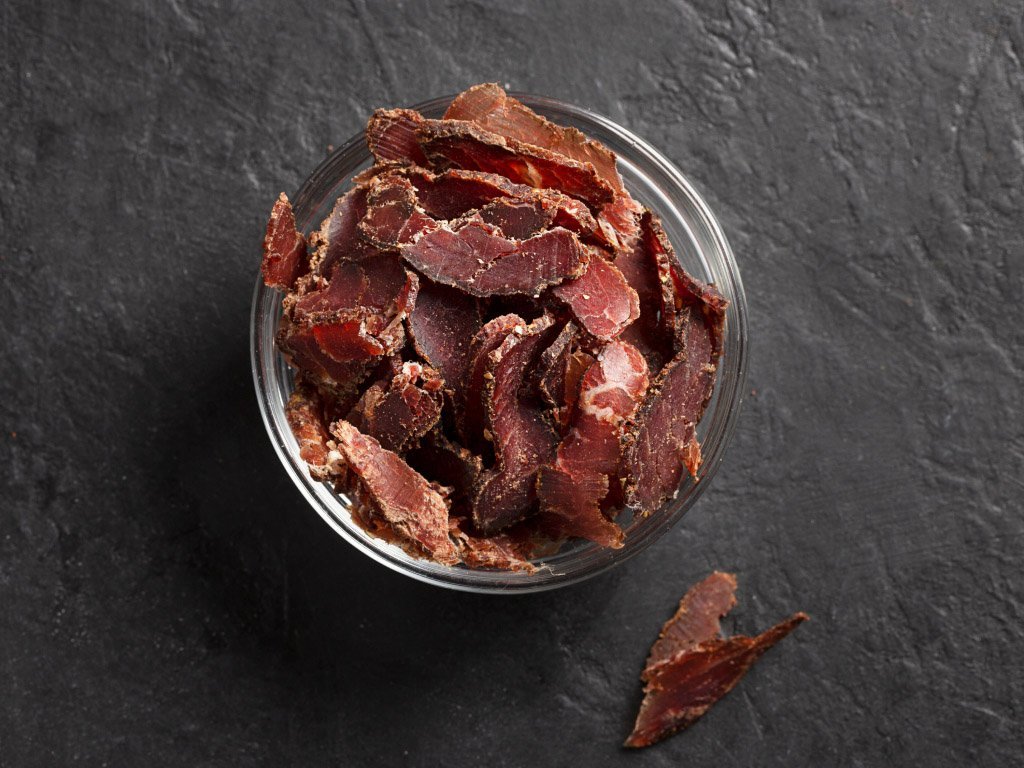 Enjoy this guilt-free pleasure
Our mix of basic herbs leads to the perfect snack for outdoor activities like hiking, camping, fishing or golf. With our 100% Czech meat, you always know what you're getting. 
So whether you're hunting for low-carb biltong to be your go-to keto snack or just need a clean, portable source of protein, you've found it here. 
high in protein no sugar gluten-free no allergens no preservatives
Five key steps to our process
We believe that simple is always better. Not only with our ingredients but also in process.
At the heart of our Biltong is Czech beef. We hand slice the best cuts and prepare them for seasoning.
We then season the strips in our time-tested blend of vinegar, pepper, coriander, and salt. This is the basic mix of herbs you need for every occasion in your home production too.
The seasoned strips are then carefully placed and allowed to marinate, giving them an extraordinary depth of flavor, which brings out the true quality of the ingredients.
HANG DRY! Air drying is what makes our biltong truly unique from other prepared meats – especially jerky. We never apply high heat or dehydrate the meat, keeping the beef's nutritional integrity intact and avoiding the super chewy texture of jerky.
Last, we hand slice each strip into thin pieces using the traditional South African method of cutting against the grain.
That's it! We hope you will love the taste of our fantastic biltong!
Ingredients
Real, simple ingredients that are easy to understand and pronounce. That's why you'll never see preservatives, nitrates, nitrites, or msg in our ingredients.
deer meat coriander pepper garlic salt apple vinegar
Nutrition facts
Serving Size - 100 g

Energy (kJ/kcal)

1693/406

Fat
6 g
whereof saturated fat
2 g
Carbohydrates
< 1 g
of which sugar
0 g 
Protein
70 g
Salt
2,5 g
Additional parameters
Category

:

Biltong
Origin

:

Czech Republic
Meat Type

:

Deer
Flavour

:

Original/Traditional
Package

:

30g
The item has been sold out…
Be the first who will post an article to this item!
Be the first who will post an article to this item!
Maso Here was born with the aim to revolutionize the cured meat industry and completely redefine the Czech jerky and biltong culture. Our passion for biltong production and dedication to providing the very best shopping experience is what keeps every one of our customers satisfied. Shop with us and see why so many people keep coming back for more.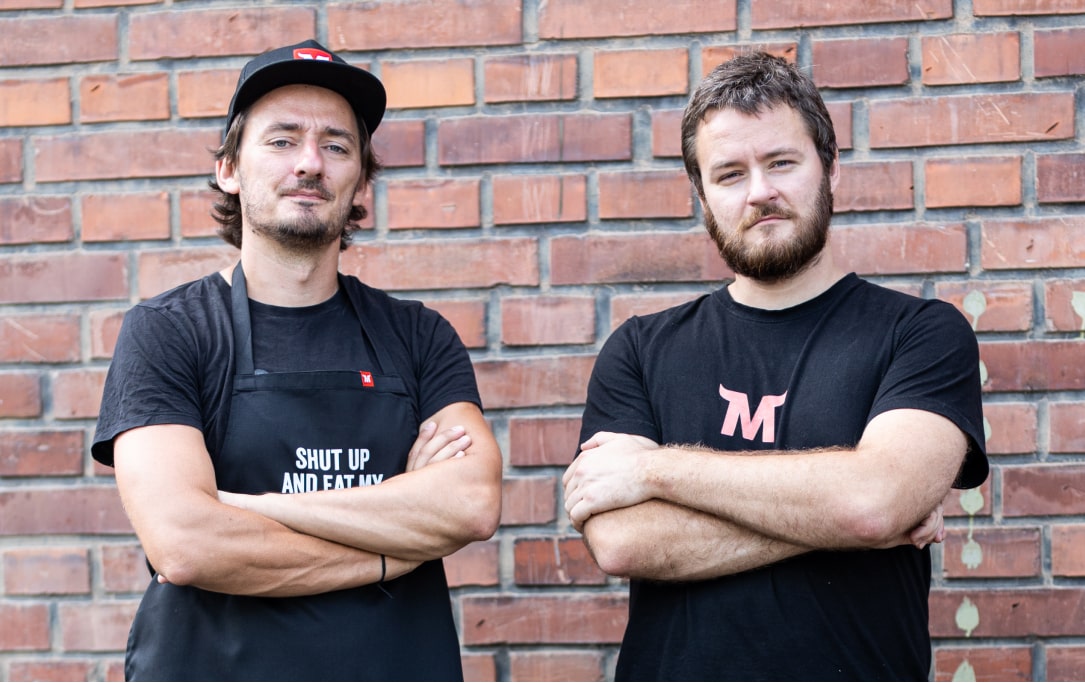 Meet the brothers
In 2011, Jakub and Ondrej started the company Maso Here with a mission to make other people as passionate about great cured meat as they were. For the last 10 years, they've woken up every day and dedicated themselves to perfecting the art of making the best and most authentic biltong and promoting themselves as "Czech dried meat pioneers."
We have the widest selection of gourmet biltong and jerky for every budget and taste preference. We are famous for our endless selection of craft meat snacks and everything that you may need for your home-made biltong and jerky! You aren't going to find a one-stop-shop like this anywhere else. Whether you are looking for a meat snack for yourself or a gift for a loved one, Masohere.com has everything you could ever need in the cured meats department.
Core Values
Our mission is simple: make the best tasting product, using only the highest quality ingredients.
Real ingredients
Real, simple ingredients that are easy to understand and pronounce. That's why you'll never see preservatives, nitrates, nitrites, or msg in our ingredients.
Handcrafted from start to finish
Our products are handcrafted in small batches right here in the Czech Republic. We only use prime cuts of beef responsibly sourced from certified Czech farms. High-quality animal welfare produces the highest quality meat and without that we wouldn't be able to make our biltong.
We believe in community
We care about great meat snacks and incredible people - our customers.