Meet the brothers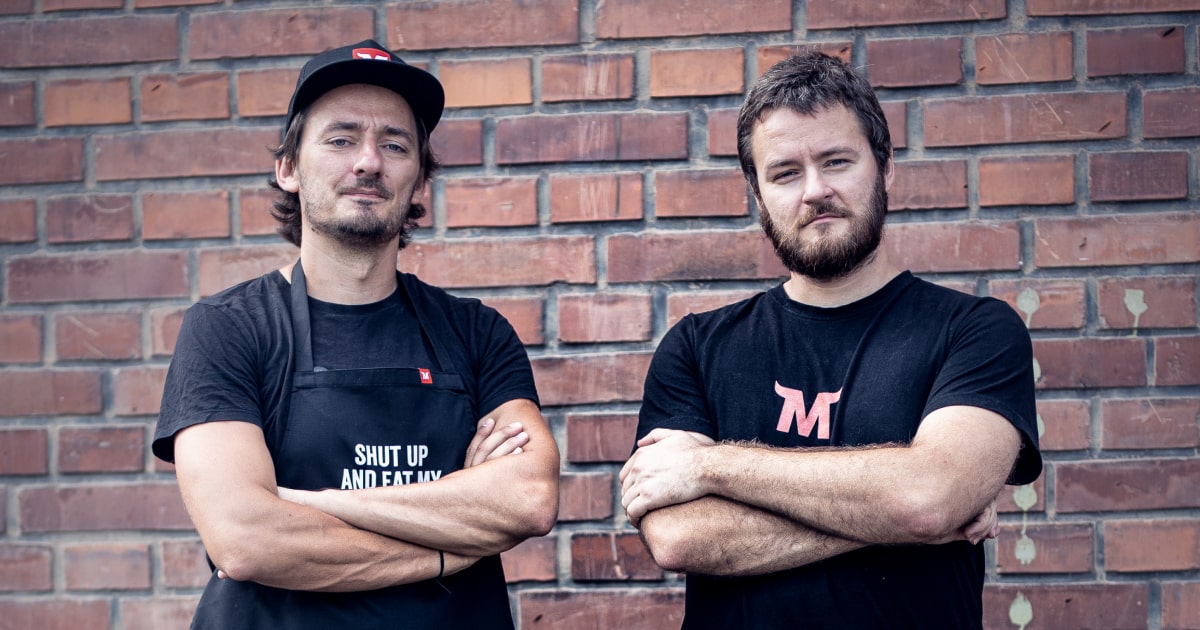 In 2011, Jakub and Ondrej started the company Maso Here with a mission to make other people as passionate about great cured meat as they were. For the last 10 years, they've woken up every day and dedicated themselves to perfecting the art of making the best and most authentic biltong and promoting themselves as "Czech dried meat pioneers."
Do you know what it's like to start a biltong business when you can't even knock up a steak? It's pretty tough! Our grandfather had a butcher shop in our home town. He made home-made sausages and knew everything about meat...
And us? We were more into computers and sports.... Our story is simply about how two brothers who didn't have many common interests started a biltong business. One of them learned how to cure meat, the other wanted to start a family business.