Usušil & syn
We are producing jerky with a giant dose of originality
We made our first batch in 2015 after a trip to the US where we were inspired by their recipes and techniques. Since 2017, we have been producing under the name Usušil & syn.
Our two goals are great taste and quality production with no additives. We make our jerky for you the same way we used to for ourselves and our friends. Our 100% JERKY has the following core features:
very long shelf life
excellent nutritional value
convenient resealable lightweight packaging
easy to store and carry
quick, healthy snack anytime at home or on-the-go
production in the Czech Republic
finely-tuned taste according to our customer feedback.
We hope you enjoy our meat.
Honza & Pavel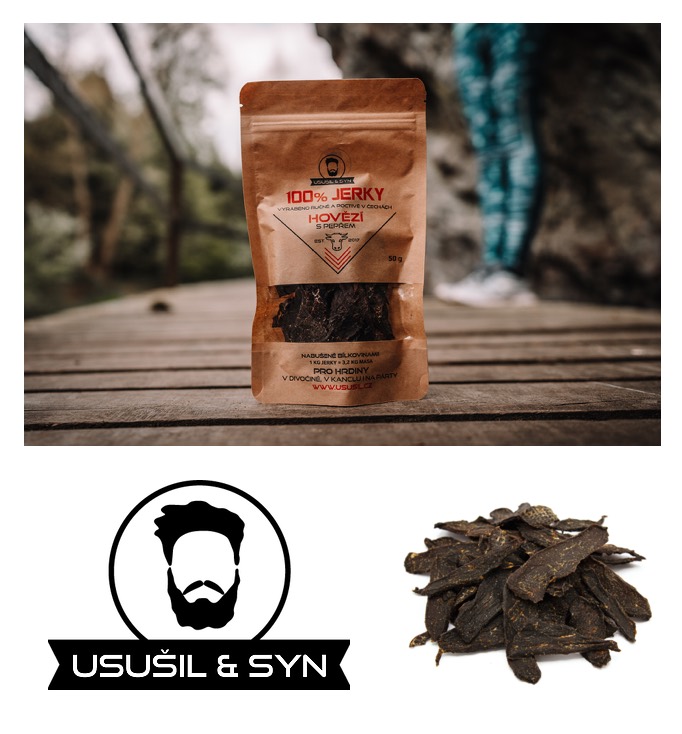 No goods of brand Usušil & syn were found...